Start Today!
Invest in yourself and create the life you desire.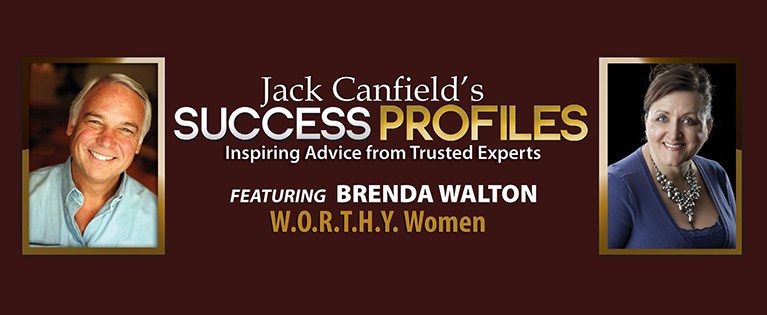 Studies show most women remember feeling fearless as children, yet by adulthood, a whopping 75% admit to feeling unworthy. Recognizing that self-esteem impacts everything from relationships and health to professional and financial success, Brenda Walton is on a mission to help women transform their sense of self-worth. During this insightful video you will learn:
Why women in particular struggle with self-confidence … and the most common symptoms of low self-esteem
What "worthiness" really is … and why it's essential for living your ideal life
Key questions to help you measure how well your life is working
A proven 6-step process to dramatically boost your self-esteem, allowing you to achieve the seemingly impossible and live the life of your dreams!
This 12 Pack DVD/CD set includes Brenda Walton's W.O.R.T.H.Y. Women and inspiring advice from the following trusted experts:
Deirdre Hade – Spiritual Connection
Joe Sweeney – Networking for Greater Success
Lisa Nichols – Persistence Pays Off
Jim Bunch – Your 9 Environments
James Malinchack – Mindset, Skillset, Get Off Your Assets
Alison Armstrong – Understanding the Opposite Sex
Ivan Misner – Expanding Your Team for Growth
Tim Ferriss – Maximizing Results in Less Time
Les Hewitt – The Power of Focus
Marcia Wieder – Go for Your Dreams
Jack Canfield – Setting Your Goals