Start Today!
Invest in yourself and create the life you desire.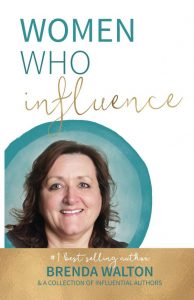 A collection of influential stories that will inspire your souls journey. Its an honour for Brenda to join 30 amazing women in this book collaboration. Together the authors provide the inspiration for women to live their best lives.
We can all recall experiences of feeling rejected, diminished and ridiculed. Eventually, we learned to fear these feelings. We learned how to change our behaviors, thinking and feelings to avoid feeling shame. In the process, we changed who we were and, in many instances, who we are now.
— Brené Brown
In her chapter, I am totally W.O.R.T.H.Y., Brenda shares her own journey through the unique process that she created to support women. She shares more of the expert guidance, powerful lessons and encouragement she's known for, as a popular keynote speaker and women's empowerment coach.

Success University for Women in Business
omen who want to take control and achieve their personal and professional goals are turning to the International Bestseller, Success University for Women in Business, for encouragement and guidance. In this book Brenda joins other amazing women from around the world to provide useful and inspiring guidance that women can apply in their personal and professional lives to increase their potential and seize their dreams.
Her chapter entitled, Discovering Courage, includes personal experiences and the unique process that she created to support women while they rekindle their sense of fearlessness and self-worth. 
Find the courage you need to take control of your life and to become wildly successful! Get your copy of Success University for Women in Business now.

W.O.R.T.H.Y. Women DVD Box Set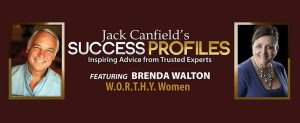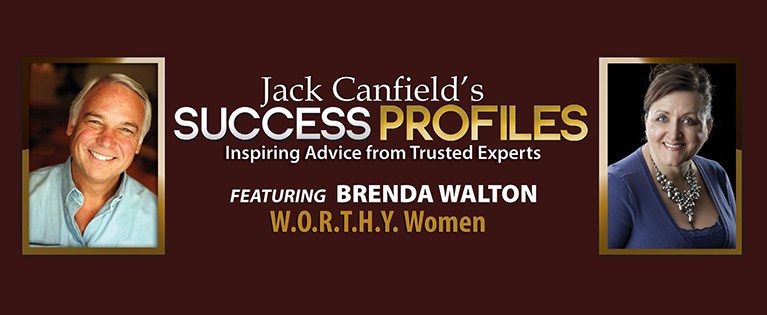 Studies show most women remember feeling fearless as children, yet by adulthood, a whopping 75% admit to feeling unworthy. Recognizing that self-esteem impacts everything from relationships and health to professional and financial success, Brenda Walton is on a mission to help women transform their sense of self-worth. During this insightful video you will learn:
Why women in particular struggle with self-confidence … and the most common symptoms of low self-esteem
What "worthiness" really is … and why it's essential for living your ideal life
Key questions to help you measure how well your life is working
A proven 6-step process to dramatically boost your self-esteem, allowing you to achieve the seemingly impossible and live the life of your dreams!
This 12 Pack DVD/CD set includes Brenda Walton's W.O.R.T.H.Y. Women DVD along with inspiring advice from the following trusted experts: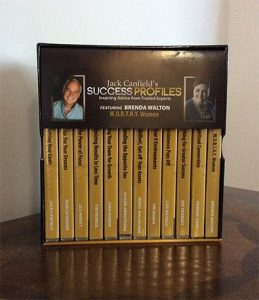 Deirdre Hade – Spiritual Connection
Joe Sweeney – Networking for Greater Success
Lisa Nichols – Persistence Pays Off
Jim Bunch – Your 9 Environments
James Malinchack – Mindset, Skillset, Get Off Your Assets
Alison Armstrong – Understanding the Opposite Sex
Ivan Misner – Expanding Your Team for Growth
Tim Ferriss – Maximizing Results in Less Time
Les Hewitt – The Power of Focus
Marcia Wieder – Go for Your Dreams
Jack Canfield – Setting Your Goals